COMPASS Catholic Fellowship
at the University of Toronto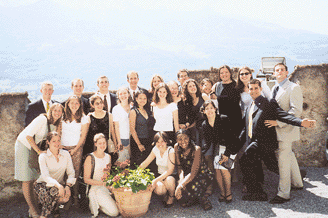 Toronto Compass members attending the 4th Annual Catholic Leaders Fellowship in Liechtenstein

Compass is students evangelizing students. By uniting Catholic college students from around North America, Compass inspires and equips them to take the initiative in evangelizing college life. Compass's motto is "Take College Life in a New Direction!



Through inter-university conferences, retreats, and fellowships, Compass members get strength and encouragement by meeting students from other universities who share their ideals. Knowing that they are not alone, they take on the challenge of evangelizing their campus, bolstered by resources and guidance from a dynamic international network.



Compass recognizes that evangelization depends on formation and strives to improve the holiness of its members through prayer and study. Members promise to never let a day go by without spending time in heartfelt prayer, to seek wholeheartedly to live out the moral teachings of the Catholic Church and to strive constantly for the holiness the Christ wants for them.



Compass members become a bulwark of support for their campus ministers. They are encouraged to be the most active members of their local Catholic community, upholding the good that is already being done and looking for new and creative ways to reach out to their peers as only students can do.